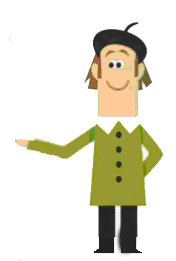 About our Web studio "Meako"..
We are small but creative web design studio "Meako".
Our aim is to help business owners like you generate results online. Whether you are looking for a new website or re-design of an existing one, we'll be happy to help you. We focus on cost effective web design services for small and medium-size business, individuals.
If you opt for a Basic web design, then you will have a choice from over hundreds templates or themes to choose from and we can configure these for you as you wish. It may take quite a bit of time choosing the right template and right platform for your needs. Even though we'll adapt and change it to make it look unique for your site.
If you opt for customized website, then we will create an original design for you and tailor the site to your preferences and requirements - including choosing a colour, fonts, layout and a logo design. We can create a range of images, such as logos, banners, background images and other illustrations to ensure your site has a unique and professional feel.